BigInnov is above all a group of experts who cover a wide spectrum of trades around data Sciences. BigInnov is also a group of professionals who have worked together in multiple missions as consultants on different projects and as researchers in different scientific fields. As a result today BigInnov is a vast network of experts from academia and digital sector who like to talk to each other to solve complex technical and scientific problems.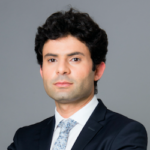 Amine JAOUADI received his Ph.D from Paris-Sud University – France in the field of Computational Physics: a multidisciplinary field that uses advanced computing capabilities to understand and solve complex problems.
He served concurrently, as a lecturer at Paris-Sud University and as a researcher at different national laboratories, before he moved to University College London (UCL) as a research associate.
He played a key role at Qatar National Research Fund as Science Program Manager. His role includes, but it is not limited to, developing and managing competitively funded research projects in a wide range of disciplines, such as: Physics, Mathematics, Computing Sciences, Artificial Intelligence and Technologies.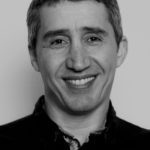 Abderrahim BAHLOUL has worked in the IT sector for more than 15 years. He holds a Master's degree in Fundamental Mathematics.
Abderrahim worked several years with key project decision makers for the design and deployment of enterprise-wide Business Intelligence (BI) solutions based on SAP technologies. Most projects were aimed at improving business performance in terms of increasing revenues, reducing costs, and improving productivity.
His expertise covers a variety of operational domains like performance insight optimization topics, definition of a BI strategy and the modeling of KPIs, Data Science, Artificial Intelligence, and designed BI roadmaps integrated within the overall ERP and information system.
We are a multidisciplinary skilled team composed  of :
– Data Scientists
– Data Engineers
– Data Project Managers
– R&D Experts
– Big Data Architects
– Professors & Instructors
We assist companies and organisations in their digital transformation by using effectively their data in improving their competitive edge and developing their business.
A constant business commitment with a focus on empowering companies to leverage and manage their data smart, efficient and compliant.