BigInnov is a group of professionals who cover all areas of Data-related sector in particular Data Science and Data Analysis. The team is composed of researchers working in prestigious University and National Laboratories, high-level experts on BI and data science industry, Architects specialized in big data and ERP ecosystems, and as well as tech developers.
BigInnov operates in a wide range of sectors : Energy & Environment, Marketing, Banking & Finance, Biomedical & Health, Internet of things (Smart Cities) and also on topics around blockchain in particular and registers distributed in general.
We combine years of experience in customer analytics and managing project to ensure clients expectations are met and the work is delivered to a high standard. Together we hold advanced analytics, design and engineering expertise and organizational change management experiences.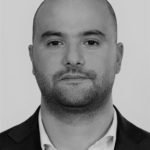 Hichem is a Doctor of Applied Mathematics from Paris 7 university. 
He is a published author with a 13-year experience in complex analytics and decision-support systems.
He is currently serving a large consulting firm as a Managing Consultant providing strategic guidance and managing a multidisciplinary team to ensure successful delivery of client projects on time and on budget. 
Before joining this large consulting firm, he led the design and development of a Machine Learning Platform for a big gaming company, where he managed a globally distributed team across two offices in London – UK and San Francisco – USA.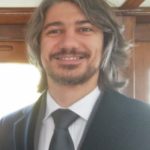 Yaqub obtained is a PhD holder in applied Machine Learning from King's College London – UK.  
Yaqub has been applying Machine Learning techniques in industry, where he has taken roles with joint Machine Learning and software engineering. 
His projects include building Data Science tooling, integration of different open source tools into a Data Science workflows, applying Deep Learning to financial markets prediction and image based product recommendations. 
In addition, Yaqub is constantly working with Data Scientists, reviewing their code, pushing best Machine Learning practices and increasing the level of software engineering within the teams.