We are a team of leading edge industry professionals, researchers, academics and experts who met in different workplaces, in different countries. We share the same values of hard work, the importance of rigor, being demanding of quality, and service excellence.
Our Commitment to foster a spirit of innovation and entrepreneurship led us to join our forces for both creating a consulting company operating at the intersection of strategy, technology and design to improve performance outcomes for organizations, as well as a start-up that developed an innovative technology to facilitate the transfer of massive data volumes to the cloud, in an era where big data and cloud computing become essentials to improve business performance and to shape companies' new strategic priorities.
We combine years of experience in customer analytics and project management to ensure clients expectations are met and the work is delivered at the highest standard. Together we hold advanced analytics skills, IT design and engineering experience, and organizational change management expertise.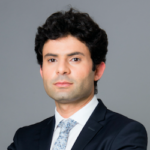 Amine Jaouadi (AJ) received his Ph.D from Paris-Sud University – France in the field of Computational Physics: a multidisciplinary field that uses advanced computing capabilities to understand and solve complex problems. He served concurrently, as a lecturer (ensuring Physics and Computing Sciences courses for undergraduate and postgraduate students) and as a researcher at different national laboratories (members of the French National Centre for Scientific Research (CNRS)), before he moved to University College London (UCL) as a research associate. He joined Qatar National Research Fund (QNRF)'s scientific team in early 2014 as Science Program Manager. His role includes, but it is not limited to, developing and managing QNRF competitively funded research projects and other research-related programmes and operations in a wide range of disciplines, such as: Physics, Mathematics, Computing Sciences, Artificial Intelligence and Technologies.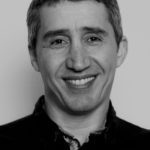 Abderrahim has worked in the IT sector for 15 years. He holds a Master's degree in Fundamental Mathematics. At the beginning of his career he worked several years with key project decision makers for the design and deployment of enterprise-wide Business Intelligence (BI) solutions based on SAP technologies. Most projects were aimed at improving business performance in terms of increasing revenues, reducing costs, and improving productivity. He has risen through various SAP BW roles in various contexts including analysing and delivering BI solutions, working jointly with key IT and business executives. He covers a variety of operational domains like performance insight optimization topics, definition of a BI strategy and the modelling of KPIs, executive management dashboards and analytical applications, data warehousing and data marts, reporting and analytics front-end tools, and designed BI roadmaps integrated within the overall ERP and information system.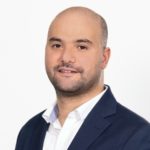 Hichem is a published author with a 13-year experience in complex analytics and decision-support systems. He is currently serving Capgemini Invent as a Managing Consultant providing strategic guidance and managing a multidisciplinary team to ensure successful delivery of client projects on time and on budget.  Before joining Capgemini, he led the design and development of a Machine Learning Platform for Sony PlayStation, where he managed a globally distributed team across two offices in London – UK and San Francisco – USA.